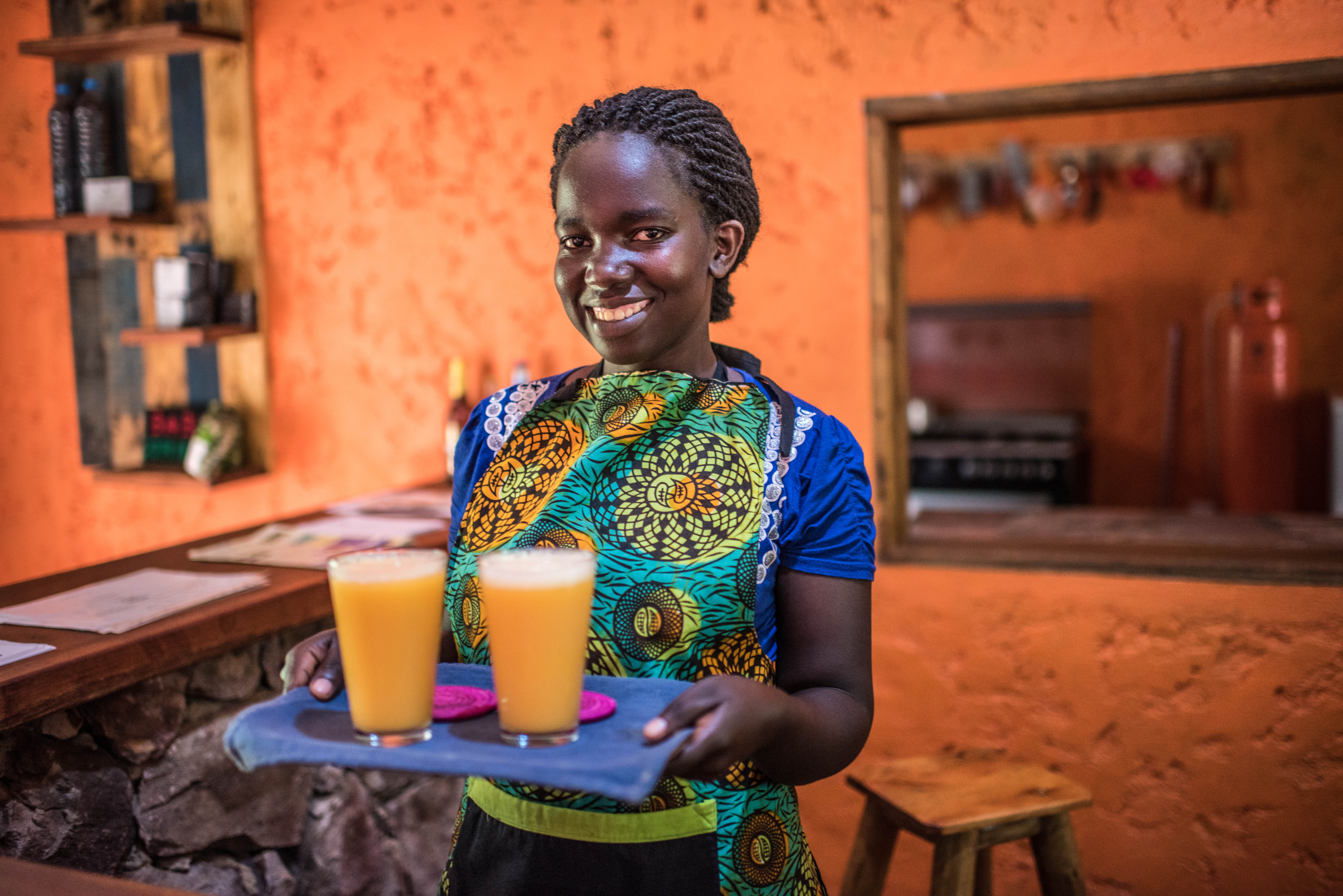 Bwindi Bar
In 2015, the VSPT officially opened the Bwindi Bar", located near the Volcanoes Safaris Bwindi Lodge on the edge of the Bwindi Impenetrable Forest. The bar provides a practical training institution for local disadvantaged youths living near the Bwindi National Park in Buhoma.
The VSPT aims to provide practical experience in the tourism industry, to create more job opportunities in the region. Thanks to this programme, the majority of the trainees are armed with the appropriate skills set to go on to gain successful employment in hospitality in the Bwindi area.
The trainees gain practical skills in food and service before they intern at the cafe for two months. They are then sent for further internships at nearby lodges. Bwindi Bar will serve a variety of coffees and teas as well as delicious breakfast options that blend international and local tastes.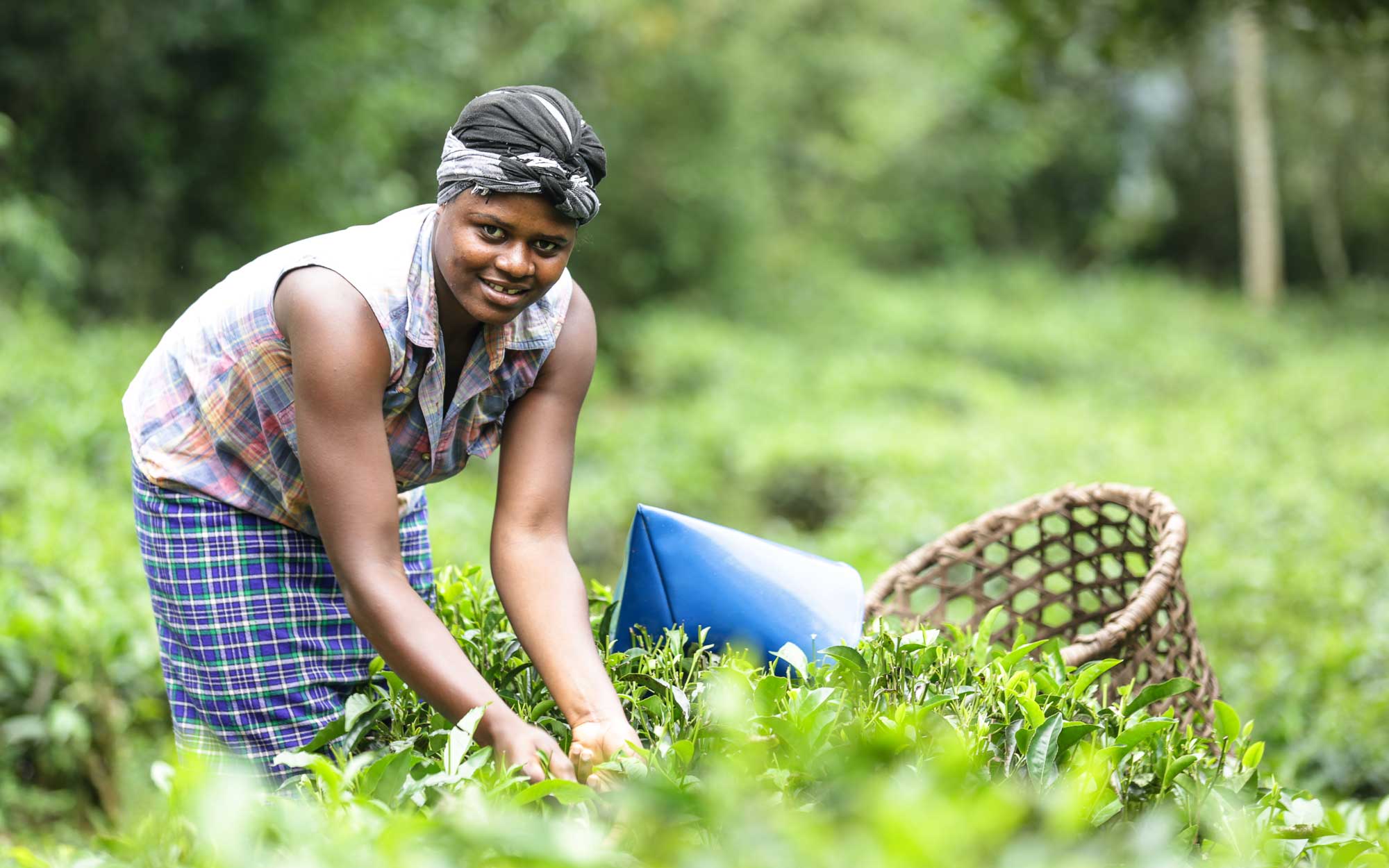 Tea Processing
In 2013 the VSPT began simple tea processing in partnership with the local communities, at the Volcanoes Safaris Bwindi Lodge, which is located at the edge of the primordial Bwindi Impenetrable Forest, World Heritage Site and home to the famous Mountain Gorilla, in South West Uganda.
Tea has proven to be a very useful buffer crop when planted between forest areas with protected wildlife, and local human communities. Animals do not eat tea so feel no need to come out of the forest to "crop raid" which is the source of much human-wildlife conflict in areas around National Parks.
A tea tour is available to interested Volcanoes Safaris guests, demonstrating how tea is grown, picked and traditionally processed in Uganda. The tour also shows how 'black', 'green' and 'white' teas are produced and differentiated. Guests are invited to sample the fine teas at the end of the tour whilst looking out over the impressive forest.