May 27, 2014
Uganda; The number one destination…
Chimpanzees, like Mountain Gorillas, are an endangered species, with only 150,000 left in the wild. They share 97% of human DNA and are considered to be our closest living relatives. In the wild, they live in large groups of 15-120 individuals, communicating through a subtle system of vocalization, facial expressions, body postures and gestures, much like we do.
Uganda has the biggest population of chimpanzees on Earth, which can be found in Kibale National Park, Ngamba Island Chimpanzee Sanctuary, Toro-Semliki Wildlife Reserve and Queen Elizabeth National Park in the Kyambura Gorge and other forests. In Uganda it is possible to either do things the traditional way and go chimpanzee tracking, or take part in a habituation experience with a guide, to research about the habituation process of the chimpanzees.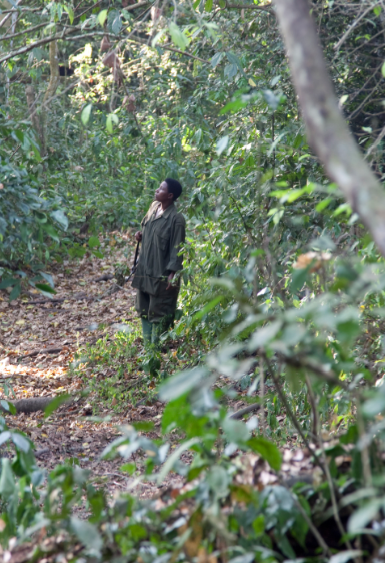 Thanks to Uganda's temperate climate, the chimps can be seen all year round in any of the parks mentioned offering a truly wonderful experience tracking them in the wild. Through the forests, a guide will lead clients to the chimpanzees. The guide will communicate with the chimpanzees and mimic their noises to locate where they are. After a trek through the forest, it is thrilling to see how they react in the wild.
The Kyambura Gorge boasts of the so-called lost chimpanzees. It has been noted to have 15 habituated chimpanzees, which are now open to trekking. Often referred to as the underground forest, it provides trekking opportunities unlike the other areas.
Come see the lost chimpanzees of the Kyambura Gorge! Volcanoes Safaris is giving an extra night free for anyone who books 2 or more nights at our contemporary Kyambura Gorge Lodge. For more information contact salesug@volcanoessafaris.com.